The proposed new library location is in Historic Greenwood and just a half mile from the current site.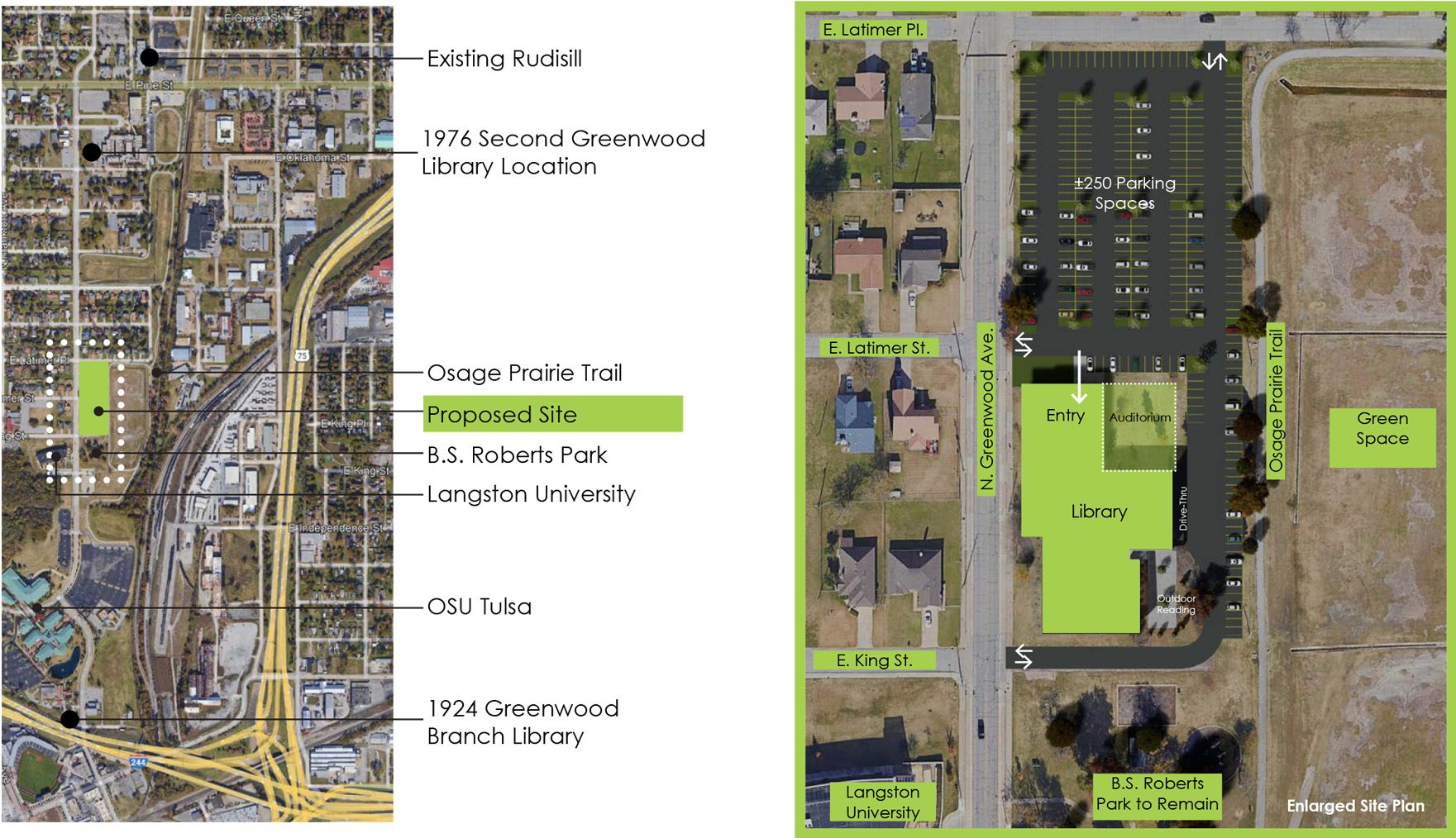 Rendering from Greenwood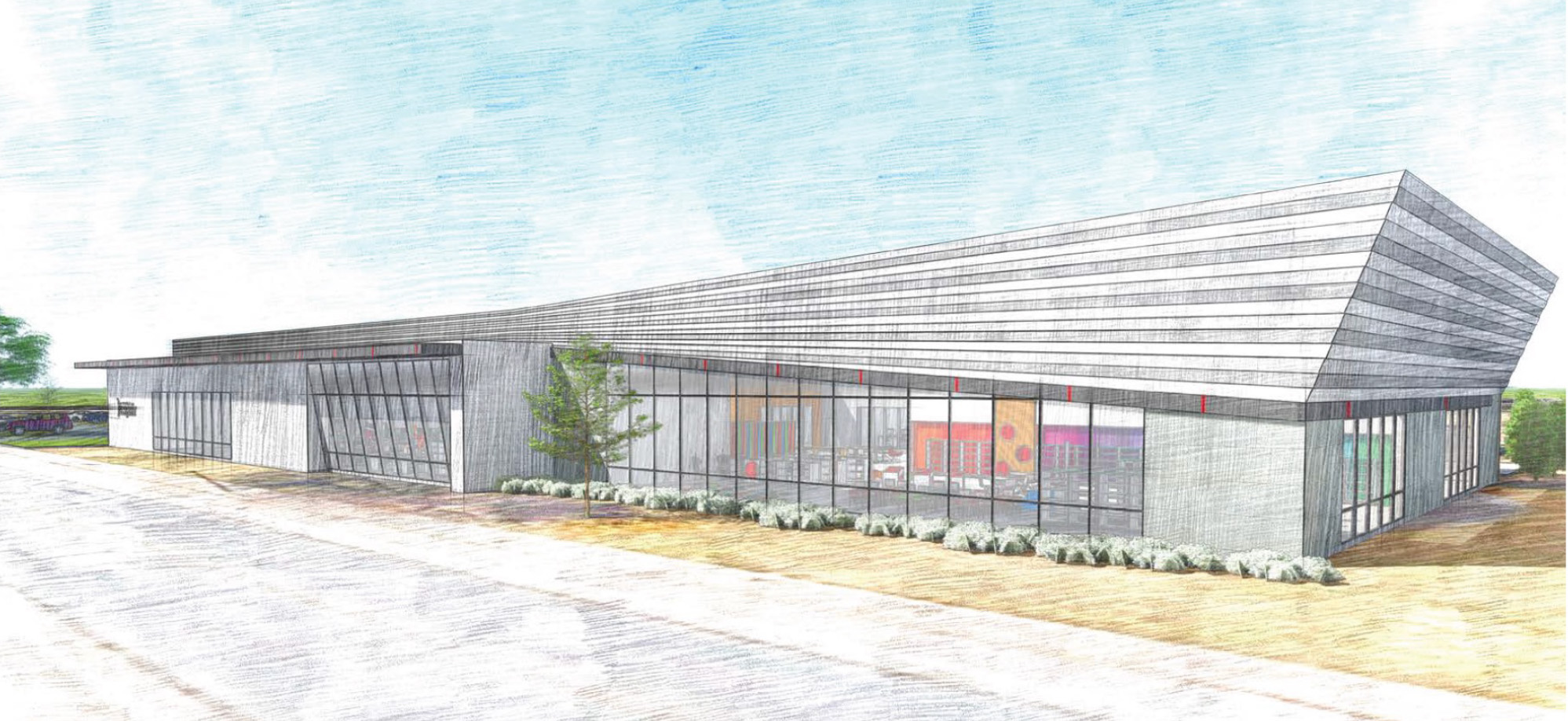 Quick Facts:
Name will stay Freddie Rudisill Regional Library
B.S. Roberts Park will remain south of E. King St.
25,000-26,000 sf New Library
10,000-12,000 sf Auditorium
Massing Diagram – New vs. Existing Comparison
Group Meeting Space increased from approximately 6,000 sf at existing location to 15,000 sf
Small Meeting Rooms increased from 2 to 6
Jeanne B. Goodwin Storytime Room doubles in size
African-American Resource Center doubles in size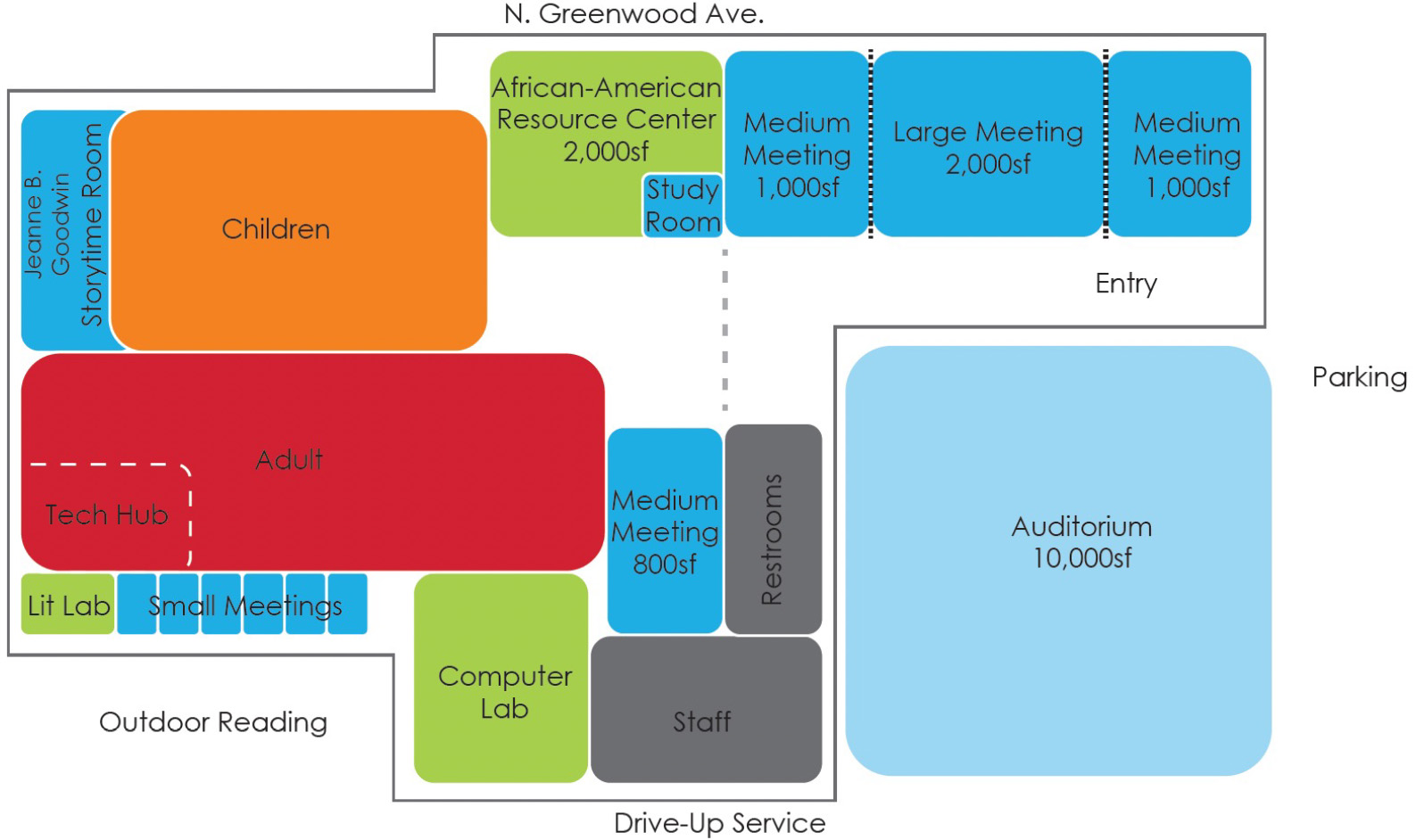 African-American Resource Center
The new building creates a dedicated space for the African-American Resource Center that is featured prominently along Greenwood Ave. The center embodies the spirit of Sankofa by, "going back to the past in order to build for the future". The past is represented in the Sankofa Freedom Award Winner's wall display, images of Tulsa's historic Greenwood District, and by relocating the existing lobby's art piece into the new AARC. The center will also feature a series of display cases that will be curated with changing artifacts and exhibits that will offer new surprises during each visit and allow the AARC to continue to feel new and fresh into the future.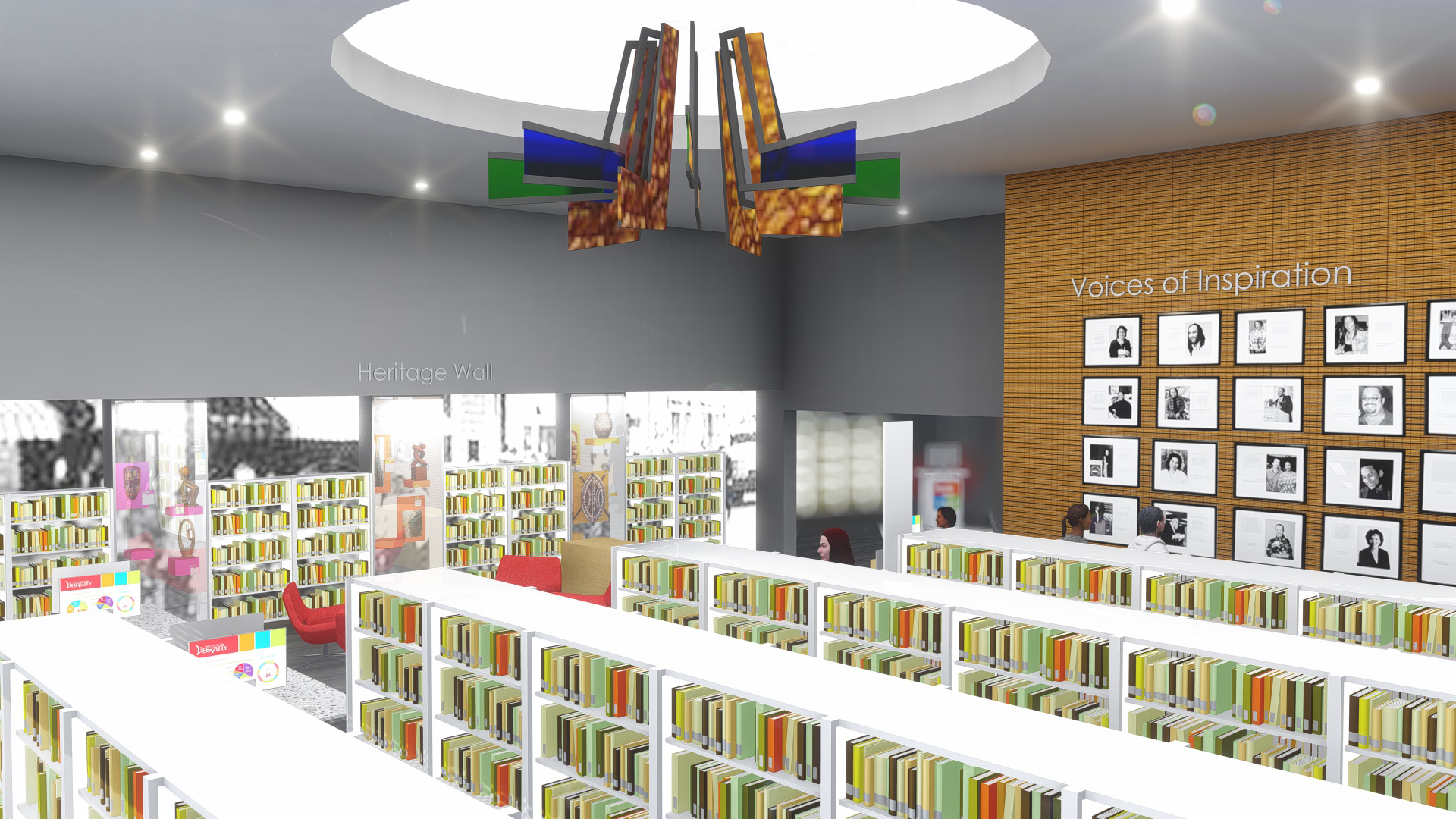 Children's Area and Jeanne B. Goodwin Storytime Room
One of the largest areas to grow in the renovated design will be the children's area that will nearly double in size. The children's area will feature interactive, learning walls and will contain the new Jeanne B. Goodwin Storytime Room.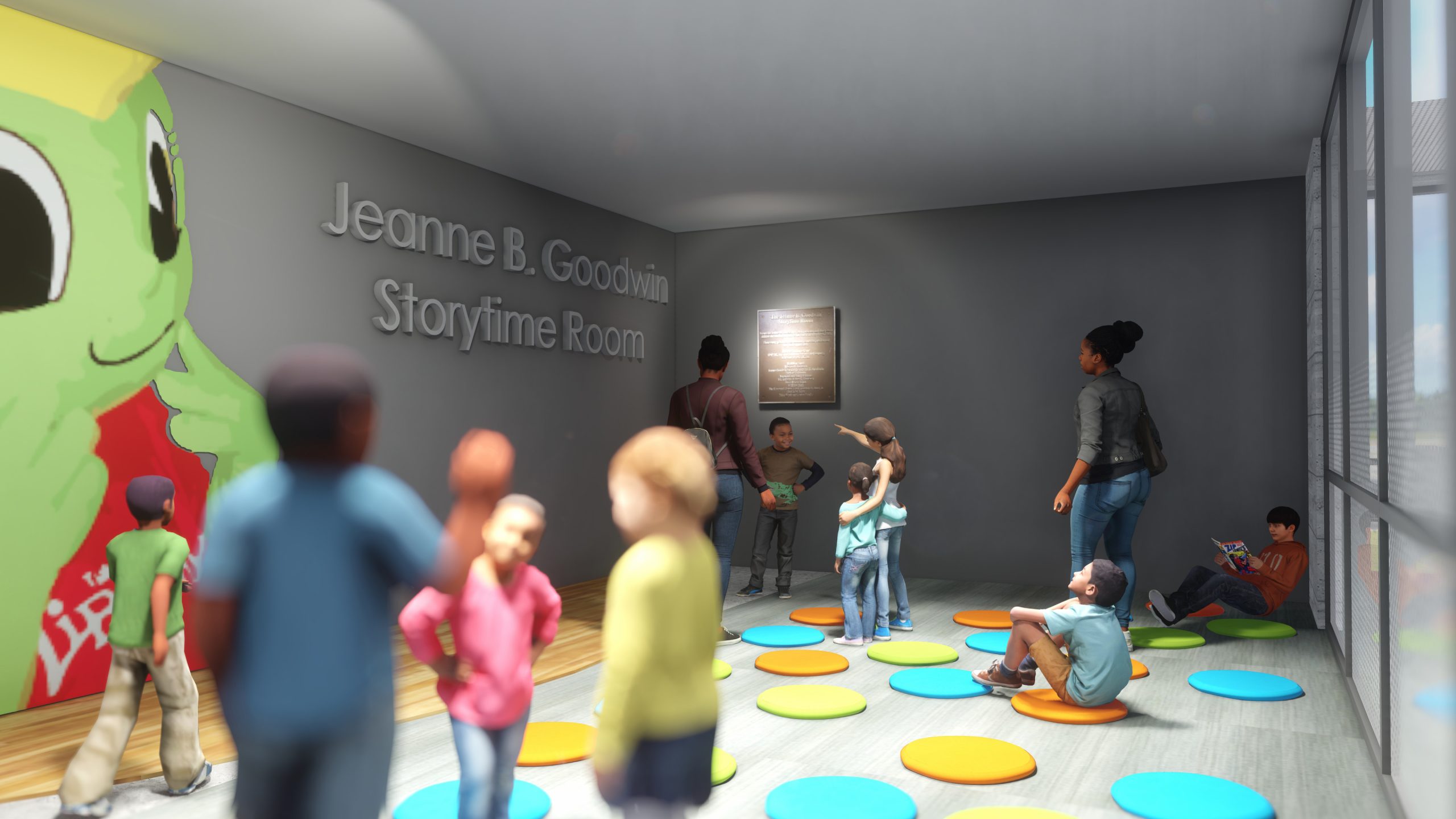 Community Center and Auditorium
A new community center with a 400+ seat auditorium will be added on the north east corner of the building. The auditorium will be one of the largest meeting spaces in the Tulsa City-County Library system.