Prototypical Building Layout
Exact Plan will vary by location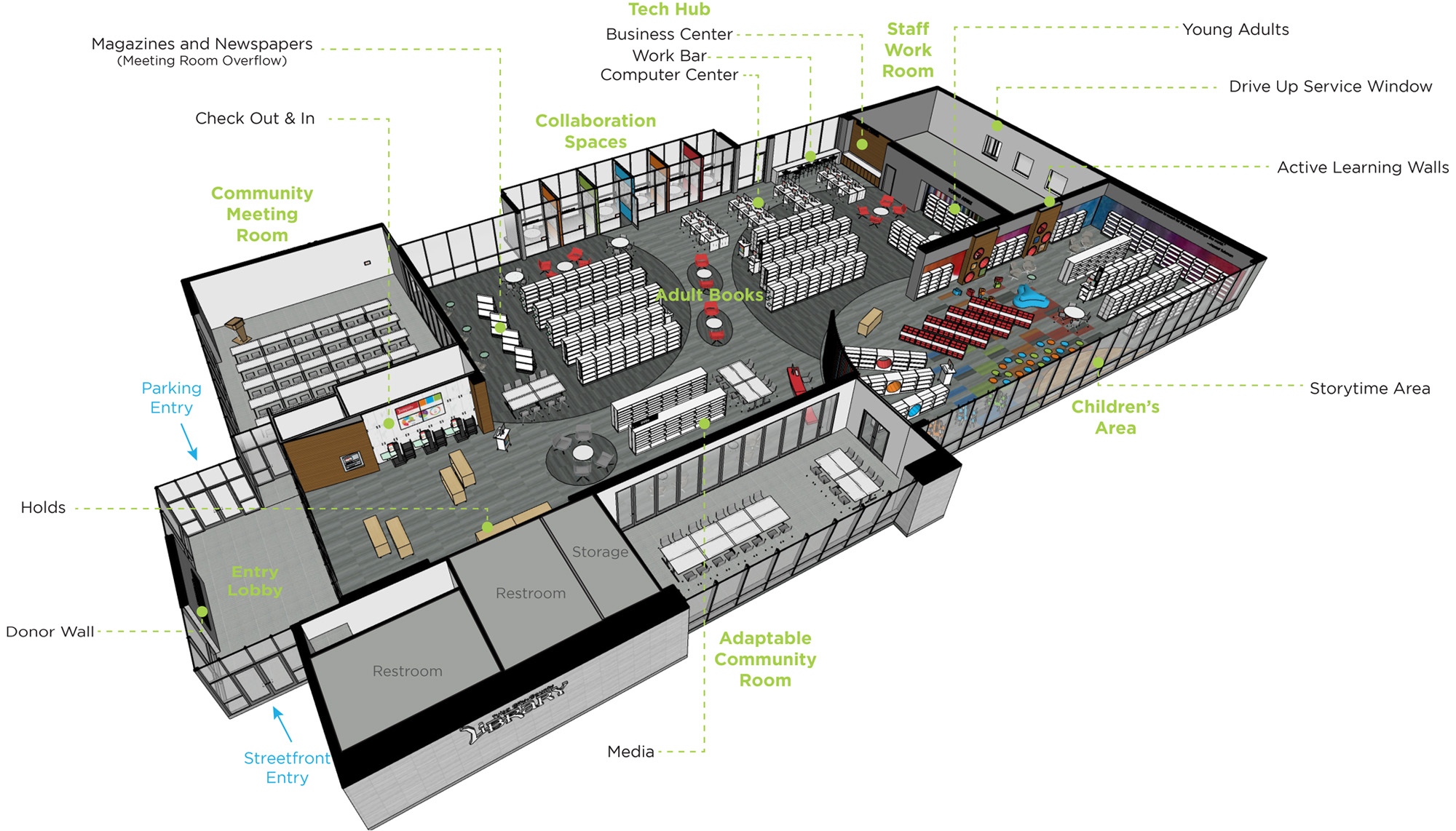 Interior Layout
While each location will have unique attributes that are customized to the specific community, the overall flow and adjacencies of each library will follow a similar layout. The consistency between each location's layout will lead to a more comfortable and familiar experience for library customers throughout the system.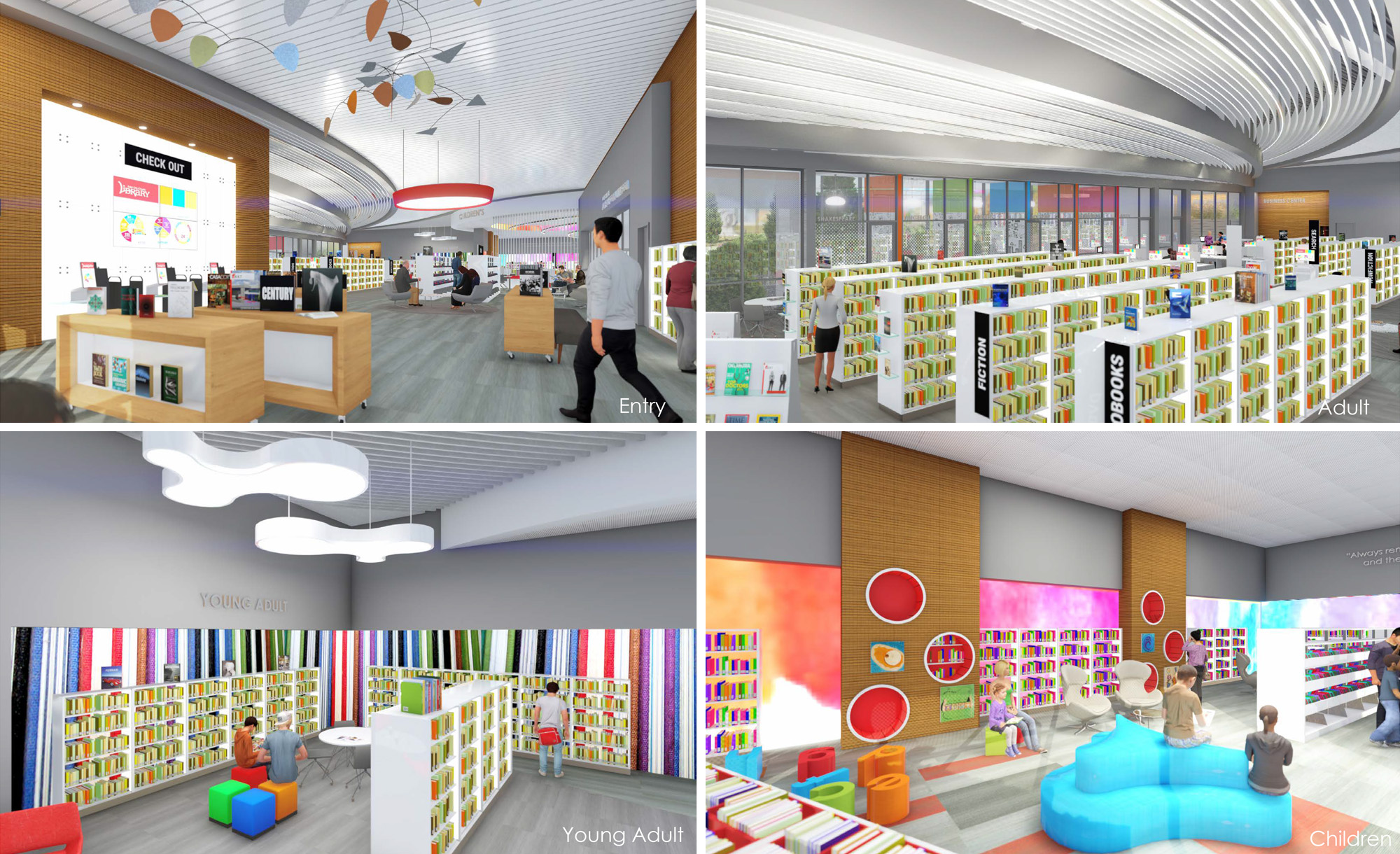 Adaptable Community Space
This space will adapt to meet the unique needs of each specific community. Each location will be setup for different uses based on feedback from the communities.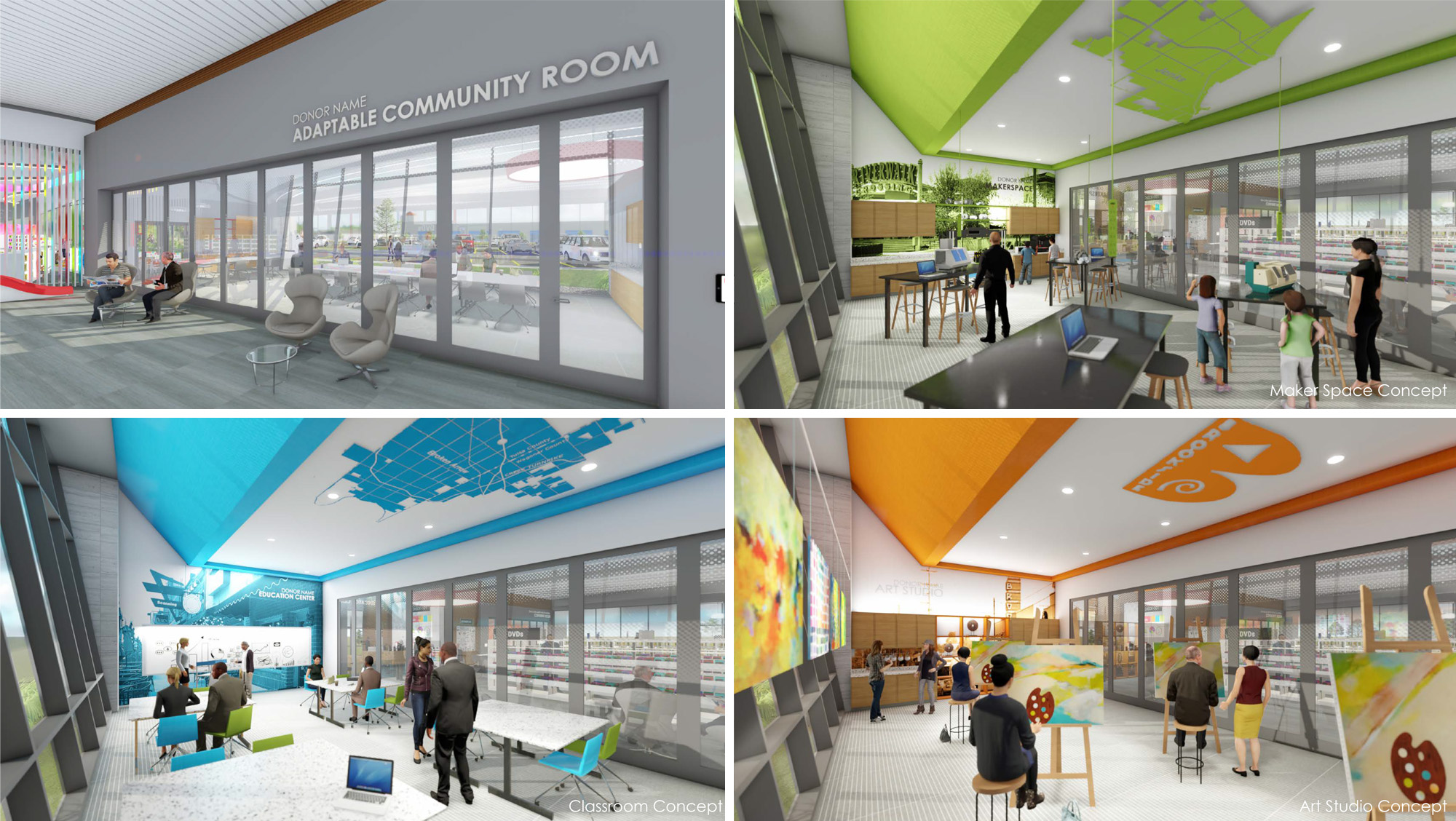 Meeting Spaces
One on One Informal Meeting
Spaces throughout the library
for a few people to gather in
a relaxed setting.
Small Group Meeting
Small rooms for an individual or small group to study or meet.
Large Group Meeting
A larger space for 50+ people to be used for lectures, banquets or luncheons.